How Does Dental Bonding Work?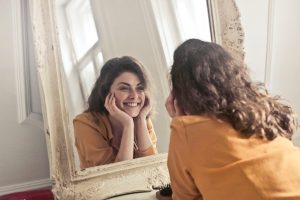 If you have a chipped, cracked, discoloured or crooked tooth, dental bonding may be the right procedure for you.
Dental bonding, also called tooth bonding, is the application of a tooth-coloured composite resin to one or more teeth to repair damage or reshape a tooth.
Bonding is a cosmetic dental procedure that can help you get the confidence that you deserve!
Unlike many other cosmetic dental procedures, tooth bonding does not require anaesthetic injections.
Your dentist uses a shade guide to choose a composite resin colour that closely matches the colour of your natural teeth. Your dentist roughens the surface of the tooth and then applies a liquid that allows the bonding agent to stick to the tooth.
Next, your dentist applies the composite resin over the liquid and then moulds and shapes it by hand before hardening it with a special blue light.
With tooth bonding, you can improve the appearance of teeth almost instantly with little to no removal of enamel — which allows your teeth to remain the healthy. It is easy to care for the tooth after the procedure. All you need to do is brush and floss like normal.
The average lifespan for bonding is from three to six years before they need replacement. However, it is essential to note that the composite resin used isn't as durable as your natural teeth. Bonding can become stained from drinking coffee and tea, for example. Bonding can also chip more easily than natural teeth if knocked or if overloaded with night time tooth grinding.
Luckily, unlike many other cosmetic dental procedures, tooth bonding does not have any significant risks and can be repaired if chipping occurs. 
Tooth bonding is an easy, relatively inexpensive way to improve the look of your teeth — without breaking your budget. In just one visit to the dentist, you can walk away with a beautiful smile without the flaws.
Read More Here:
https://www.healthline.com/health/dental-and-oral-health/teeth-bonding#cost
You can download a voucher for a free consultation to discuss bonding here:
Free Consultation