Case Study: Teeth transformed with a smile makeover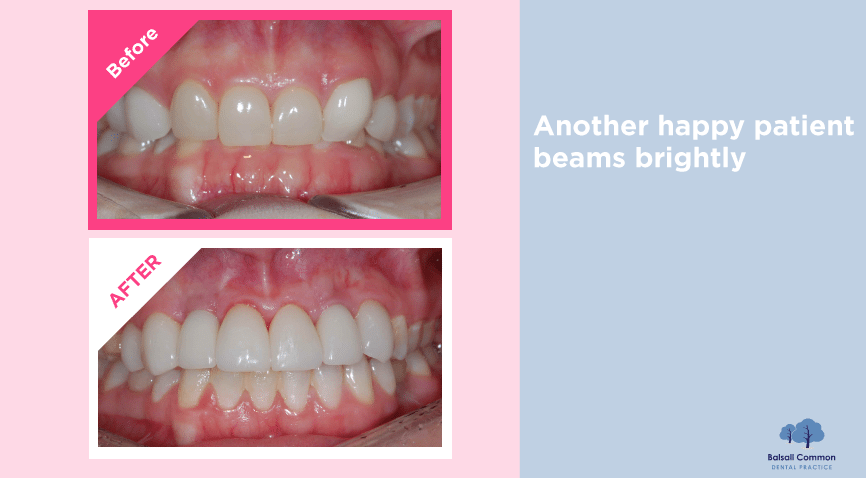 Here at Balsall Common Dental Practice we often see patients with concerns about the appearance of their smile. Often these patients lack the confidence to smile in public because they feel so self-conscious about how their teeth look. Over the years we have helped many patients with smile makeovers using the well-known treatments such as Veneers, Crowns, Bridges, Implants, Whitening and Orthodontics often in combination.
Chantelle's Smile Makeover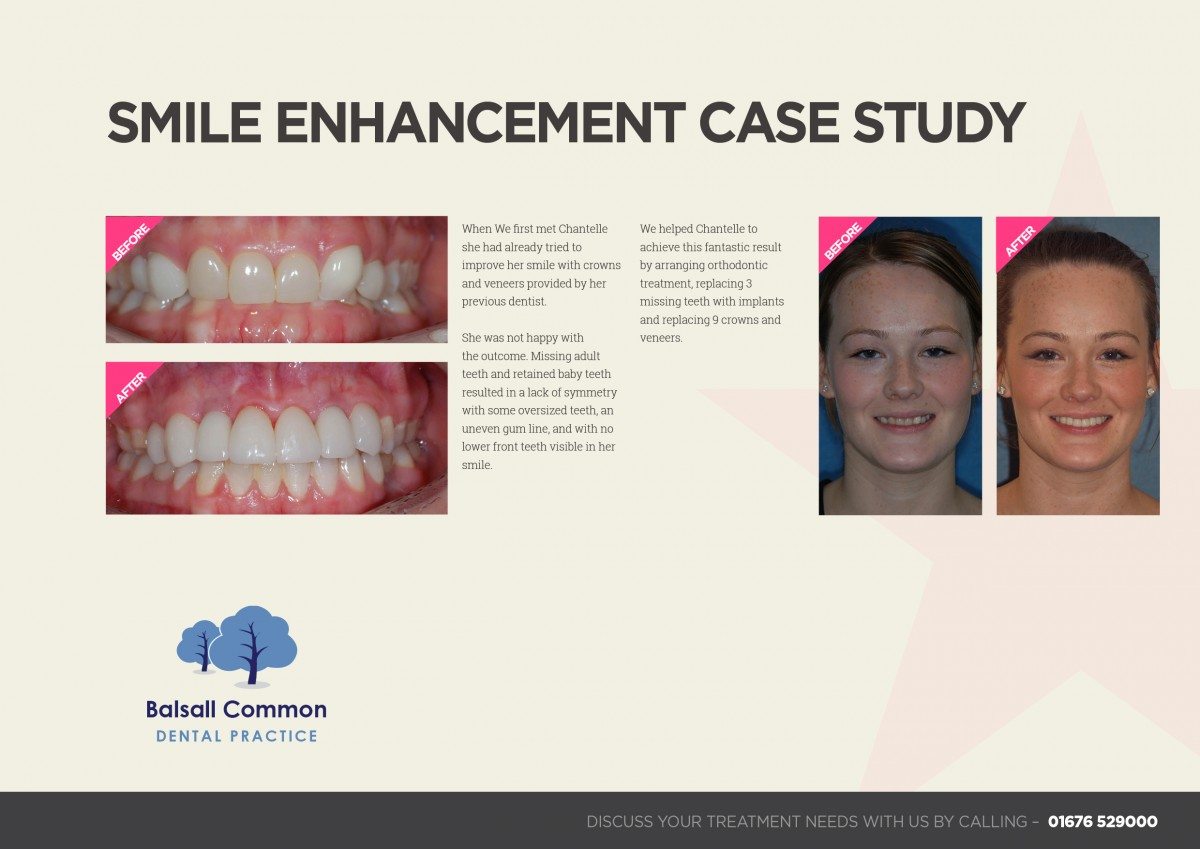 Chantelle had already tried to improve her smile with crowns provided by her previous dentist. She remained unhappy with the appearance of her smile due to a lack of symmetry caused by missing adult teeth, retained baby teeth and uneven gums. We helped Chantelle by arranging orthodontic treatment before replacing 3 missing teeth with implants and changing her crowns and veneers.
If you have any questions about having a smile makeover, be sure to book an appointment with us today to discuss your options. Drop into the practice in the centre of Balsall Common, call us on 01676 529000 or use our online booking facility.
You will also be pleased to know that we are currently offering a Free Initial Consultation, 10% discount (subject to conditions) and interest-free credit (not available with other offers).
Book your free consultation