Anti-snoring treatments
Problem with snoring or sleep apnoea?
At Balsall Common we're delighted to offer patients in the West Midlands the market-leading solution for a wide range of sleep problems which frequently cause a great deal of distress, discomfort and worry.
Somnowell is the world's most advanced oral appliance for treating problematic snoring and obstructive sleep apnoea. It also provides relief from bruxism (teeth grinding) and TMJ (jaw pain).
How it Works
Somnowell is a slim line, hygienic device made from chrome cobalt alloy which is worn during sleep to gently hold your lower jaw in the correct position to maintain an open airway. This really helps to counter the problems of snoring and sleep apnoea.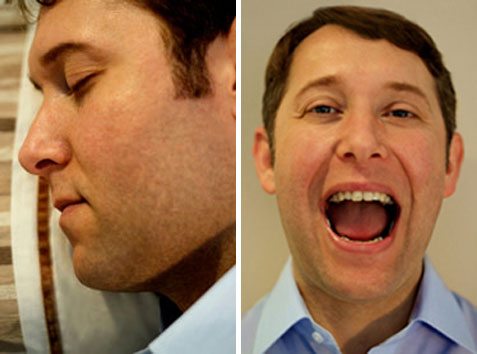 Somnowell is less obtrusive, more comfortable and easier to wear than any of the available alternatives.
We'll be pleased to explain more about Somnowell when you come and see us here at our practice here in Balsall Common between Birmingham and Coventry.
The following video shows how Somnowell helps to counter the problems of snoring and sleep apnoea:
Look forward to successful outcomes like these…
A peaceful night's sleep for you and your sleeping partner
Wake feeling fully rested and ready for the day
Feel more alert and energised
93% of users report a significant improvement to snoring
80% of users report a significant improvement to their sleep
Visit Somnowell website to find out more >
Treatment provided by