Traditional braces
Traditional braces are the simplest and most affordable option for most people. Traditional braces offer the option of silver braces or more discrete clear ceramic braces.
Choosing an affordable option does not mean that you will need to compromise on the final results. Traditional braces in both metal and clear ceramic deliver excellent results.
Treatment provided by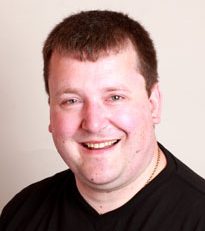 Dr Ashley Davenport BDS MFGDP(UK)
I qualified as a dentist in 1995 and can honestly say that I have been doing a job that I love for t...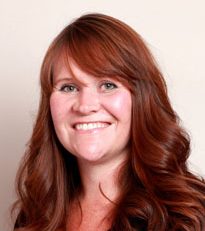 Dr Catherine Myatt BDS MFGDP(UK)
Cath joined the practice as a dentist in 2002.  She and Ashley met on their postgraduate Vocational...
What Our Patient's Say
I visited several practitioners regarding some orthodontic treatment and most would not consider the use of Invisalign. Dr Davenport understood my goa

ls and that Invisalign best met my personal needs. I felt from the first meeting that Dr Davenport demonstrated a high level of professionalism and knowledge of orthodontics which instilled complete confidence and made the decision of choosing Balsall Common dental practice an obvious one. I'd also like to extend my comments to other members of the team, who were always a pleasure to interact with. As a result, I will not hesitate to visit Balsall Common dental practice again for any subsequent private dentistry, nor would I hesitate to recommend the practice to anyone.

- read more

- Michael Braisher

I've recently finished Invisalign treatment and the whole process has been extremely easy. Ashley is a brilliant dentist and has a very calm approach,

(which is what I needed!) The team are absolutely lovely, always welcomed with a smile, very supportive and interested in how you're doing treatment wise. The environment itself is great; relaxing bright waiting room, plenty of parking directly outside and easy to find and get to from Coventry. I would definitely recommend.

- read more

- Charlene

In early 2012 I embarked on a course of treatment to solve a major problem with my "Bite". The treatment has involved braces, 3 extractions, 3 filling

s, 5 crowns and an implant. When the treatment began I was so terrified of dental procedures that even a small filling would leave me shaking and crying for at least an hour. Here we are more than 3 years later and (whilst I still truly hate injections) I feel calm and secure during treatment. That mindset is purely down to the professional and caring attitude afforded me by Ashley and his lovely team. Never again will I feel scared or worried about dental treatment and, as an added bonus, at the tender age of 60 I finally have a decent smile. I have no hesitation in recommending Ashley Davenport and the team at the Balsall Common Dental Practice.

- read more

- Fran Morton