Getting straighter teeth is not as painful or expensive as you think!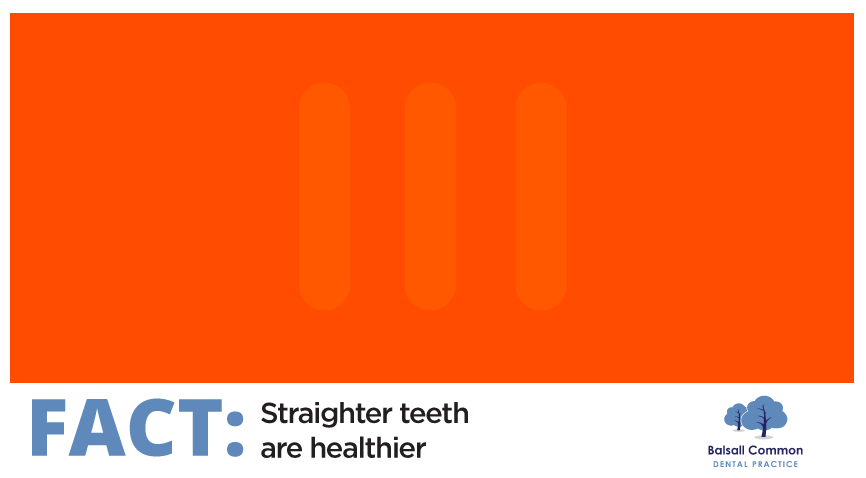 Does having straighter teeth feel like an impossible dream to you? You might be thinking that it will be too expensive, too uncomfortable and take too long.
Here at Balsall Common Dental Practice we offer patients teeth straightening solutions to suit different budgets and lifestyles. We offer Traditional Braces as well as Invisible Braces and Rapid Braces. You may have heard of some of these before and we would be happy to explain how they work in detail at a Free Consultation. Call 01676 529000 or use our online booking facility.
Orthodontics is the term we use to describe the effective long-term straightening of your teeth and correction of your bite. Orthodontics focuses on aligning and straightening teeth using Clear Removable Aligners or Fixed Braces that apply a gentle force to the teeth to guide them into their correct positions. The discipline has advanced over decades and today treatment is a lot shorter and more comfortable than it was in the past. Our team members Dr Ashley Davenport and Dr Catherine Myatt are both trained and experienced to deliver orthodontic treatment to a high standard at Balsall Common Dental Practice.
Your journey to Straighter Teeth
Here is an overview of the teeth straightening process:
1. A Free Consultation to meet and discuss the available options and to recommend which options are most suited to you.
2. Impressions, photos and x-rays are taken at the start of treatment to plan the tooth movements in detail.
3. Depending on the system you choose Clear Aligners are provided or Fixed Braces are fitted to start to gently guide the teeth into position over time.
4. Good oral hygiene habits are essential during treatment and regular visits are required for check-ups and adjustments.
5. Once treatment is complete, your retention options will be discussed to ensure your teeth remain in their new positions when the aligners or braces are removed.
Claim your free consultation

Benefits of straighter teeth
Orthodontics are a long-term investment in your oral health. Once your teeth are straightened and perfectly aligned you can enjoy:
– Healthier teeth that are easier to clean and less prone to decay and gum disease.
– An ability to smile with confidence
– Fixed teeth that won't move after treatment is completed
Exploring your options with Balsall Common Dental Practice
We have plenty of compelling reasons for you to explore your options with Balsall Common Dental Practice:
• Interest Free Credit
• Ample free onsite parking
• Convenient Saturday appointments
• A warm and friendly welcome with all your options explained in detail
• Our patient testimonials
We are currently offering a Free Initial Consultation as well as 10% discount on our normal prices (subject to conditions) and further discounts for children and students.
If you have any questions about having your teeth straightened, be sure to book an appointment with us today to discuss your options and payment plans.  You can do this by dropping into the practice in the centre of Balsall Common, call us on 01676 529000 or use our online booking facility.
Claim your free consultation