Preventing 'mask mouth'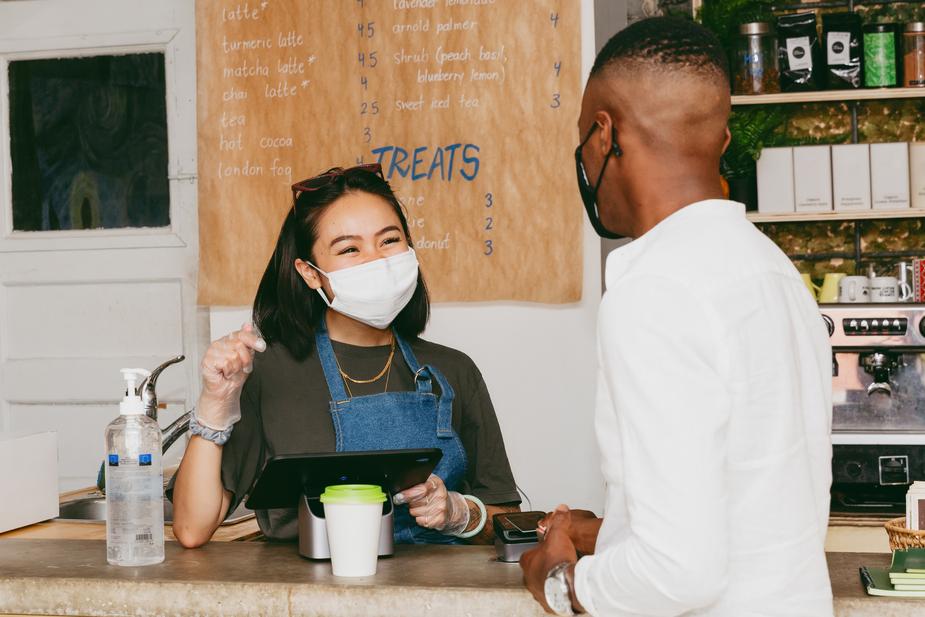 Masks.
Earlier this year none of us even owned one, and now they're part of the fabric of our daily lives, no pun intended.
And it makes sense. Anything we can do to prevent the spread of coronavirus is clearly a good thing.
However, it doesn't come risk-free – if you're regularly wearing a mask, it's vital that you take precautions to ensure that it doesn't negatively affect your health.
And one area to focus on is your oral hygiene.
Because a mask covers your nose and mouth, you will inevitably end up breathing more out of your mouth than you would do otherwise.
This is no disaster in itself, but what it does do is restrict moisture flowing through, causing mouth dryness.
And a knock on effect of this is an increased risk of cavities, gum disease and bad breath.
The good news is that there are a couple of simple things you can do to mitigate this risk:
Hydrate more regularly. Whenever you have an opportunity to take your mask off, make sure you take a moment to hydrate, adding moisture into your mouth and preventing dryness.
Use sugar free gum or lozenges. When you suck or chew on things, it promotes salivary flow, and this is one great way to keep your mouth moist even when wearing a mask.
With the pandemic set to be a fixture in our lives for a while, masks are likely to be too, so taking the above precautions will help your oral health in the long run.
And of course, attending your regular checkups will ensure we can swiftly identify any issues that do crop up.
And remember – if you feel you're wearing a mask a lot, we can probably trump that – our dentists are wearing them 8 hours a day!
Ashley