Vorwerk's arrival in Balsall Common a winner for everyone
Multinational firm Vorwerk recently moved into Balsall Common
We would like to offer our warm welcome to their team and offer our patients and online followers a special offer from them.
The family-run Vorwerk brand is a household name across swathes of Europe, including France, Italy and Germany to name a few.  Vorwerk operates in 70 countries worldwide thanks to generations of experience in manufacturing and selling cutting edge products.
Vorwerk UK's leadership team have chosen Balsall Common from which to begin their UK operations selling their high quality engineered vacuum and related household cleaning products.
We met up with Eric McClenaghan and Charlie Freeland, members of Vorwerk UK's leadership team, to find they share our passion for quality, for doing things the right way, whilst also embracing community life.
As soon as we had learned http://www.cialispharmaciefr24.com/tadalafil-hygroscopic/ about their approach to business, seen their products in action and experienced their friendly no-pressure approach for ourselves, we were happy to partner with them in presenting some special offers and an easy-to-enter Facebook Prize Draw.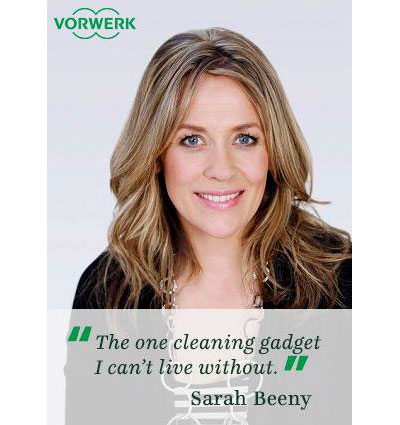 Host a Home Party Demonstration
Eric and Charlie have told us they are happy to give a FREE GD15 window cleaning kit to EVERYONE that hosts a demonstration at home in the month of August.
Our principal dental surgeon, Dr Ashley Davenport, confirmed:
"Cathy and I hosted a demonstration in our home in May.  It was informative, entertaining and fun, with absolutely no pressure to buy anything and we were left with a great impression of the Vorwerk philosophy in action."
To stage a demonstration in your home and claim your FREE GD15, all you have to do is to send an SMS to 07979 913465, with the text DENTAL , to set it up.  To receive your FREE gift simply host your demonstration with a couple of guests no later than 31st August 2016.
Contact Charles Freeland
If you're interested in learning more about hosting a home-demonstration, you are invited to contact Vorwerk UK's effervescent Charlie Freeland. He's an incredibly friendly and enthusiastic guy and an absolute pleasure to deal with:
Email: charlie.freeland@vorwerk.co.uk
Mobile 07979 913465
Office: 01676 535732
Facebook Prize Draw
Enter our Vorwerk Prize Draw for your chance to win a handheld vacuum device:
Find and follow Vorwerk UK online