Fixed braces and bonding to achieve smile transformation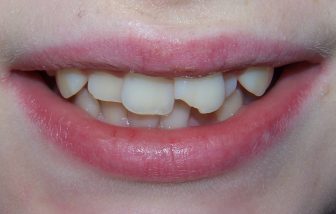 BEFORE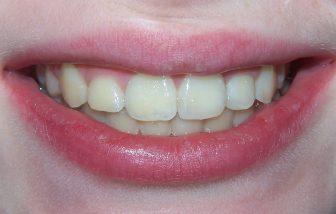 AFTER
---
Rebecca's teeth grew with the top ones sticking forward. Dentists call this an increased overjet.
An increased overjet makes it much more likely that one or both front teeth will be broken or damaged in some kind of accident. Sadly Rebecca had already suffered a fracture to one of her front teeth before she was able to begin treatment to correct her overjet.
We helped Rebecca with orthodontics. First a removable brace encouraged growth of the lower jaw to correct Rebecca's increased overjet. Next fixed braces were used to straighten Rebecca's smile.
Bonding was used to invisibly repair Rebecca's broken front tooth. Bonding rebuilds the missing structure by layering plastic resin. No drilling is required.
Treatment provided by
---
If you would like a free consultation to discuss your own dental needs, click the button below.
Free Consultation

Also feel free to download our comprehensive guide to creating and maintaining a beautiful smile:

---