Thinking about what to do with those Exam Results?
For some people that have just collected their exam results this time of year can be deeply troubling. For some, it becomes a time for reflection and re-evaluation. It's not uncommon and if you've found yourself in this position you are not alone.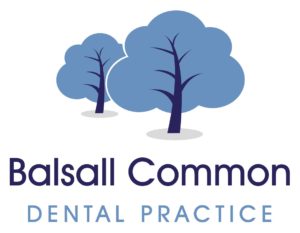 Did you get the results you were seeking?
Have you always known the career you want? Or are you hopelessly unsure?
Well, irrespective of whether you've thought about dentistry as a career before, you might be surprised at how rewarding it can be.
We have a large library of reviews from happy customers that inspire our team to keep serving and doing our best for people every day. For some of the people we serve, the work we do is utterly life-changing.
This might sound like an outlandish claim, but some of our smile makeovers require long-term reconstructive surgery and in some cases, we have taken on clients that consider themselves beyond help, having encountered disappointment elsewhere.
The best way to quickly show how we help people is to refer you to our customer comments in our reviews library:
Balsall Common Dental Practice Reviews Library
An opportunity has arisen for an apprenticeship here at Balsall Common Dental Practice, for the position of Trainee Dental Nurse.
This is a chance to join a Practice with an exceptionally thorough approach to advanced dental care, from preventative care to regular, general family dentistry, to cosmetic dentistry and advanced reconstructive surgery.
We are also proud authorised stockists for the world-renowned ZO Skin Health range of products, so we are more than just a dental practice too!
We love helping our customers with a friendly, educational approach to dentistry and are particularly proud of our reputation for helping nervous patients, especially when they have joined us after difficult experiences elsewhere. We love to see reviews from such patients that find themselves able to say things like, "I almost look forward to visiting my dentist". After all, in our line of work that's quite a statement!
Discover our extensive reviews library and imagine becoming part of a team that delivers customer experiences like this:
Balsall Common Dental Practice Reviews Library
Join Our Team: Trainee Dental Nurse
We are looking for an enthusiastic individual that wants to work locally and earn while they learn whilst gaining on-the-job experience.
With our guidance and support, the successful applicant will find themselves working towards a Level 3 NVQ and once qualified, will be registered with the General Dental Council.
For the right candidate, we hope this will become the first step in a long and rewarding career.
Call us on 01676 529000 or email us via reception@balsallcommondental.com for more information.
We invite our readers to share this blog post with anyone that might be interested in this opportunity.
Equal Opportunities Policy
Balsall Common Dental Practice is an Equal Opportunities Employer and actively recruits and promotes team members regardless of sex, race, marital status, part-time and fixed term contract status, age, sexual orientation or religion.
Note: Whilst this article cites and speaks to the experiences of students that have recently received exam results, this is not intended to preclude applications from anyone that's interested in the Apprenticeship Trainee Dental Nurse role described. We positively encourage and welcome applications from all interested persons regardless of sex, race, marital status, part-time and fixed term contract status, age, sexual orientation or religion.
Find and Follow Balsall Common Dental Practice online
We are very active on social media, especially via Facebook and Twitter. And we don't just talk about dental care. We use our pages to talk about health and wellness, oral health and to share local community news, support local charities and celebrate local success stories. We invite you to join in and explore the conversation:
facebook.com/BalsallCommonDental