2017: Reflections from a busy Dental Practice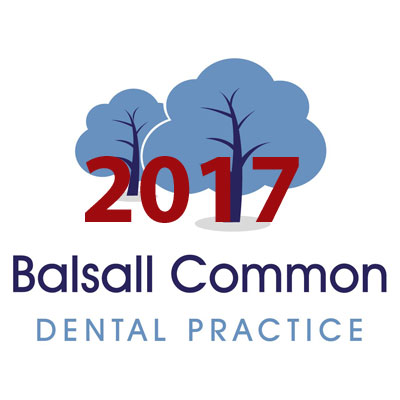 It's that time of year that we come to publish what is quickly becoming our traditional annual blog post, where we reflect on what we've been up to as a team over the calendar year.
Once again we have been extremely busy, thanks to our amazing customers, many of whom voluntarily publicise their experiences by leaving their reviews online, all of which make our work so incredibly rewarding.
Having started blogging towards the end of 2015, we're now able to say, finally, that we are beginning to feel quite proud of the breadth, range and frequency of articles we're now producing, as our confidence in the art continues to increase.  Our aim is to provide a body of articles to educate, inspire and entertain in equal measure.  We would love for you to browse our News section for examples of our work and to hear from you about any subjects you would like us to cover.
We're really excited for 2018 and wish for all our readers and customers a happy, fulfilling and prosperous new year.  Welcome to our reflections on 2017:
2017: A Year in Review
Woolly Hat Day – Raising Awareness for Homelessness
At the turn of the new year, we turned our attention to the plight of the homeless following discussions at team meetings about how we might contribute help in some way as a business.  As part of these discussions, we came up with a combination of short and long-term ideas.
Having agreed on a goal of providing dental services for the homeless via homeless charities, our initial investigations into the idea frustratingly ensured we had to view this a long-term aim which we are continuing to explore as we write.
As a shorter-term easy-to-implement solution, we decided to participate in the St Mungo's homeless charity's Woolly Hat Day on Friday 27th January, which we promoted via our email newsletter, social media and also via the Carl Hemming show on Balsall Radio, our local online community radio station.  The campaign aims to raise awareness for the plight of the homeless in winter and collect hats to be distributed to members of the homeless community.  We acted as a collection point and did a bit of fundraising at the same time for St Mungos.
Check out our Woolly Hat Day blog post to discover more about how it all works:
We're already looking forward to getting involved in the next Woolly Hat Day on Friday 26th January 2018.  If you're on Twitter look out for coverage via #WHD18.  We will be acting as a collection point for woolly hats and gloves so please keep this in mind in case you happen to receive any such items as gifts over Christmas that you know you won't need.
Cancer Awareness
This year we participated in two cancer awareness-raising initiatives that are close to our hearts. Firstly, as part of our involvement in the national HPV vaccination awareness debate, we teamed up with the team at Daleswood Health in Barston to run a publicity campaign, with support locally from The Bugle Magazine, BalsallCom.Com and the Balsall Common Village Residents Association. The debate is centred around the fact boys are currently excluded from the national vaccination campaign and the associated cancer risks. To discover more about the debate read our blog post entitled HPV vaccination gap: Experts Demand Parity for Boys.
In addition to the HPV debate we also participated in the Oral Health Foundation's Mouth Cancer Action Month – A Campaign Close to Our Hearts.  The most light-hearted part of the campaign arrived on Blue Wednesday at the halfway point where we turned ourselves blue as part of the awareness-raising effort.  We were heartened to see that Hollywood actor and mouth cancer survivor Michael Douglas joined the publicity campaign to help raise the profile of this under-reported cancer.
Community Engagement
In addition to our work with local organisations raising awareness for health-related issues we also love to share local news via social media. If you happen to be involved in any clubs or charities that operate in or around Balsall Common and would like us to give your events or fundraisers a plug, please feel free to drop us a line.
We also use social media to share easy-to-consume educational soundbites, plus links to our latest blog posts and in-depth features, in amongst a sprinkling of light-hearted posts and contests, so please give us a follow on Facebook and Twitter if you haven't already.
In October we joined a number of local businesses in sponsoring a race at Berkswell Tennis Club's successful October Race Night.
Fun Frolics and Festivities
We love to get decorative, festive and fun, including a spot of dressing up when opportunity knocks, such as on Halloween, where we got spooky whilst our Dental Nurse Beth did some impressive work carving our pumpkins as part of our work promoting our pumpkin carving contest via social media. Follow us Facebook and Twitter to see details of future contests.
Now that we're into the yule period and have our decorations sorted, we've tasked Beth with the challenge of trying to keep up with our mysterious festive guest and posting about it on Facebook and Twitter.  Look out for our #ElfOnAShelf posts to find out more.
Team News
We recently welcomed Beth to our team as an addition to our team of Dental Nurses.  The self-confessed ice cream lover has already embraced the fun side of life at the practice, showing off her creativity with her pumpkin carving at Halloween and her persistence in chasing our Christmas elf around the practice, in an attempt to keep him out of too much mischief.  For some reason, he appears to see himself as a bit of a dentist.
We were really happy to welcome Becky's return from maternity leave after last year's arrival of baby Jacob. While she was away she found herself some new work to occupy herself in the limited amount of spare-time she able to eek out, serving the Berkswell and District Royal British Legion as Secretary for their Social Committee. As a result of her new volunteer role she found herself coordinating the annual dinner they provide for ex-forces personnel. Such a wonderful cause!
ZO Skin Health Protocol
The most exciting development for our business in 2017 was probably the expansion of our range of health and beauty services, which was made possible thanks to Dr. Catherine Myatt and her Dental Nurse Kirsty Buckley's success acquiring training and accreditation in ZO Skin Health's range of prescription skin care products.  This world-class range is designed to address a wide range of specific skin problems such as acne, pigmentation, sun damage, rosacea and fine lines. The Company was founded and inspired by world-renowned dermatologist and skin care expert Dr Zein Obaji.
If you've been thinking about a revitalising facial treatment or exploring anti-aging skin care please contact reception to arrange your free consultation.
To discover more about Dr Zein Obaji's work visit zoskincentre.com or find and follow Dr Zein Ogabi's Facebook page.
Customer Reviews
We are incredibly grateful to everyone of our amazing customers that have left reviews for our wide range of services. Please feel free to have a read if you haven't already as they offer a great deal of insight to the many ways we help our customers, some of which may surprise you. We're incredibly proud of our reviews and treasure them all. We love reading your comments and would also love for you to add a review of your own on Facebook or Google if you haven't already. We also welcome update reviews from anyone that has used new services since you last used us.
Leave us a Review – We'd Love to Read Your Comments!
Leave Us A Review
Leave us a Review

What Our Patients Say
If you are not yet a patient we invite you to read a selection of our many reviews which we gather from a range of sources including Facebook and Google.
What Our Patients Say

Keep up with us on Facebook
If you enjoyed this update and would like to keep up with our missives through 2018, we invite you to 'Like' our Facebook page and switch on your notifications, if you know how to do this, to increase the chances of our updates appearing in your newsfeed.  We'd love for you to join in the conversation.  See you there!
Happy new year!
[sgmb id="1″]