Dental Implant Treatment: An Infographic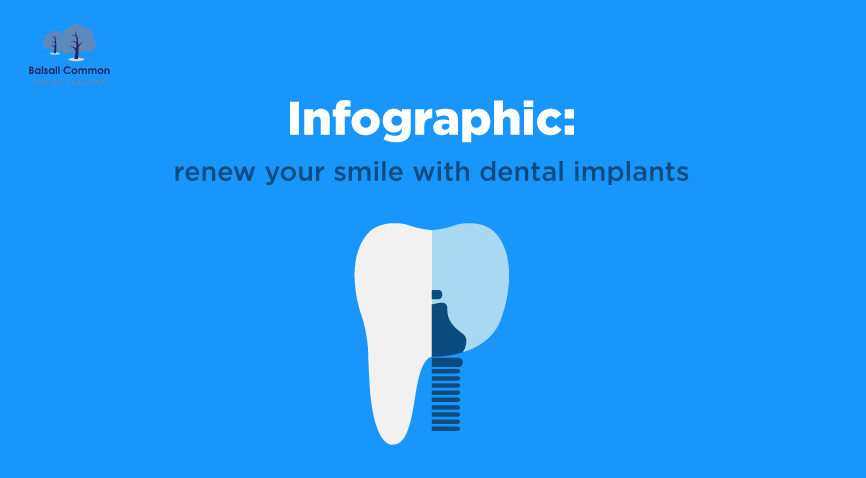 Did you know that by the age of 35-44, 69% of UK adults have at least one missing permanent tooth?
If you wish you had a perfect set of teeth like the Dutchess of Cambridge instead of having spaces where you are missing teeth from your smile then you've come to the right place!
Here at Balsall Common Dental Practice we often see people who are not happy about having one or more teeth missing in their smile. Fortunately there is a lot we can do to remedy that.
We have created an infographic to give you some some interesting facts and statistics along with an overview of how dental implants work.
To see the full infographic, simply scroll down and use the zoom tools to make it larger or smaller.

We are proud to offer the Straumann dental implant system.
You will also be pleased to know that we are currently offering a free consultation to discuss implant options and, if you are suitable for implants we offer interest free credit (subject to status) or 10% discount for full payment in advance.
If you have any questions about having your missing  teeth replaced with dental implants, contact us today to book an appointment to discuss your options. Drop into the practice in the centre of Balsall Common or call us on 01676 529000.
Book an appointment