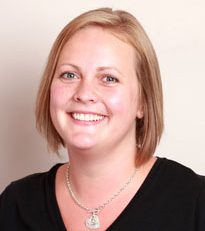 CEB Dip Dent Hygiene
GDC registration number: 5391
Lorna joined the practice in 2003. A keen traveller before the arrival of her three children, Lorna has stayed much closer to home in recent years. In fact her home has provided her with her biggest challenge to date. Two years ago she and her husband bought an old Victorian house in need of some modernization. What they ended up with was a major renovation project which involved stripping the house back to the bare bones and virtually rebuilding it. The result is a beautifully modernized home with lovely period features.
Lorna loves educating and helping her patients to maintain healthy teeth and gums. Like all of our hygienists Lorna works very closely with both dentists to ensure that patients receive the best holistic care.