Thunderclap for Mouth Cancer Action Month
We signed-up for this year's specially coordinated social media-driven Thunderclap, a burst of simultaneous Tweets and Facebook posts, as part of November's Mouth Cancer Action Month campaign.
The mass-posting via social media is aided by a Crowdspeaking tool, which helps supporters co-ordinate their posts by automating them for the.
It all took place at 12 noon Wednesday 01 November to set the month-long campaign off with a bang. Organisers set a reasonably modest target of involving 200 people and comfortably exceeded this with 355 participants. Hopefully 2018 our efforts will be much louder as people become increasingly aware of this important awareness-raising campaign.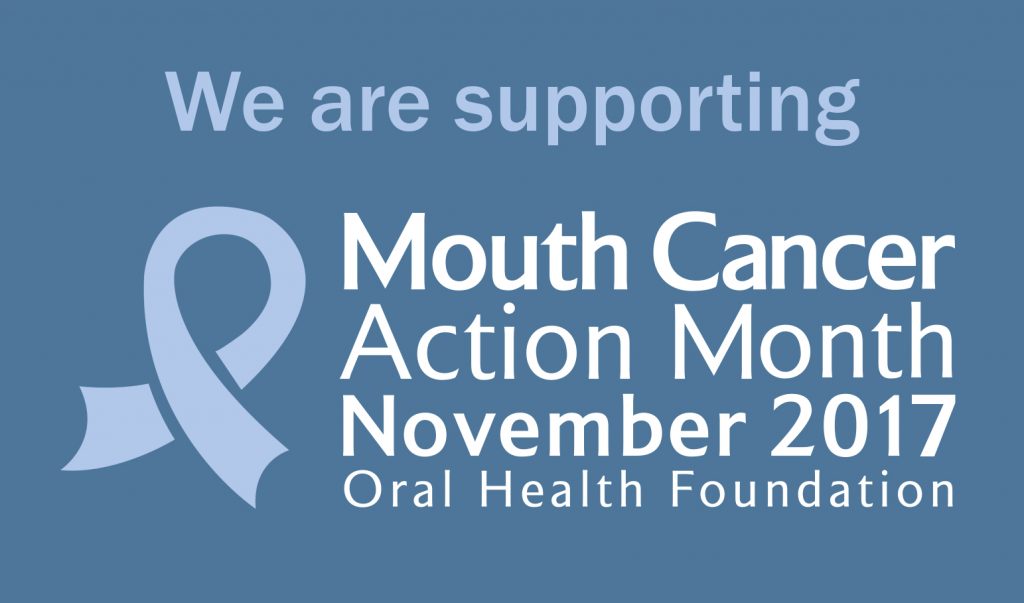 To discover more about the Thunderclap read all about it on the Oral Health Foundation's Mouth Cancer website:
http://www.mouthcancer.org/thunderclap-mouth-cancer-action/
Free Mouth Cancer Screening throughout November
We always screen our customers for signs of mouth cancer as part of every check-up, but as part of Mouth Cancer Action Month every year we offer screenings to non-customers, by appointment (subject to available bookings). If you have concerns and would like to be checked, for free, without any obligations, then please make an appointment to see us.
Book an Appointment