Will Tongue Scraping Help?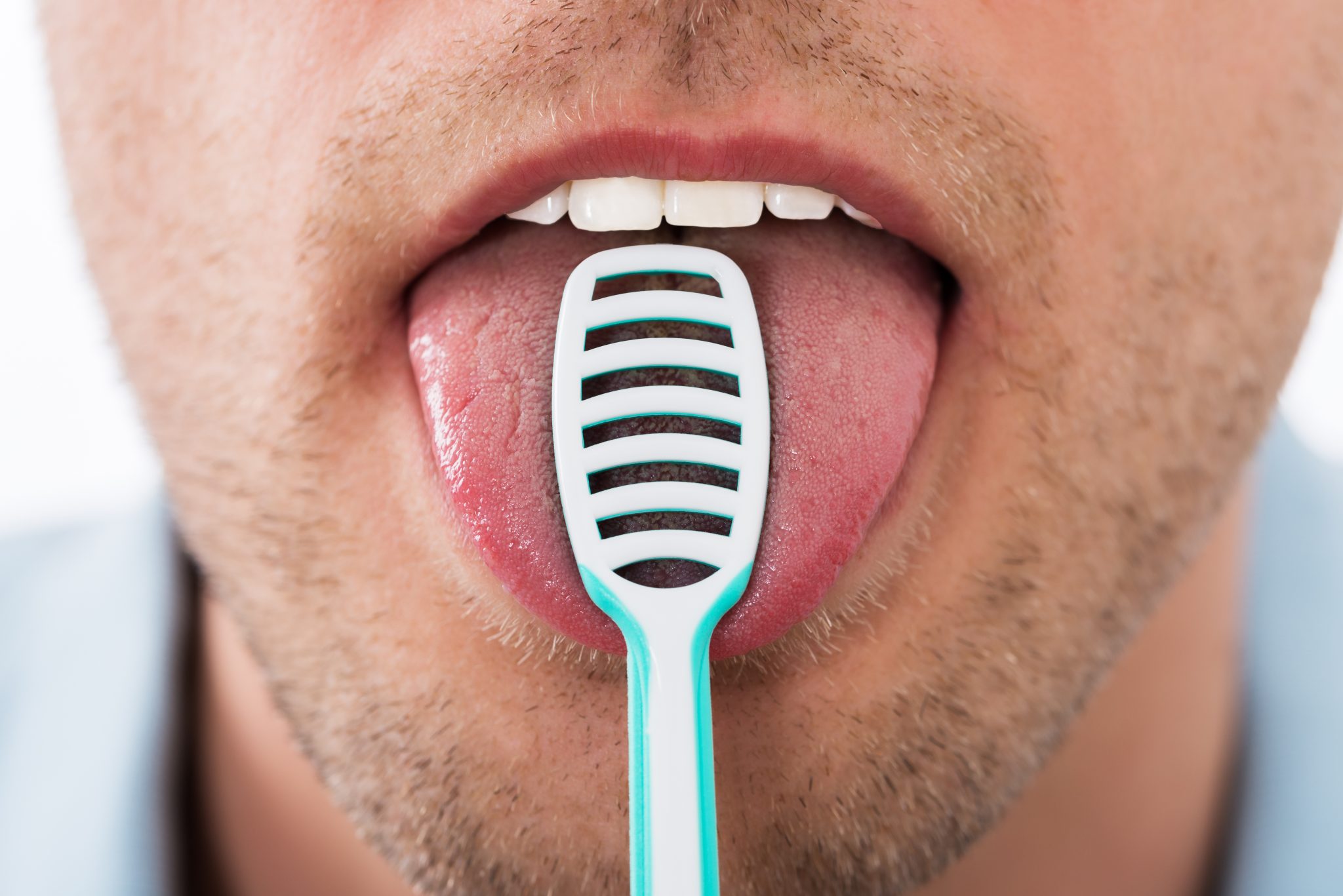 Yes, but how many people diligently remember to clean the tongue when brushing their teeth? The question is what difference would it make to overall oral hygiene if you fail to clean the tongue regularly?
Tongue cleaning is as important as brushing and flossing your teeth in maintaining good oral hygiene. You should not stop at just brushing the teeth — as proper oral hygiene entails cleaning the gums, teeth and tongue.
The healthy tongue has a bright pink color and a smooth texture with no fissures. A tongue that is covered by bacteria will have a yellowish-white coating and may feel filmy or furry. You may also experience an unpleasant metallic taste.
The tongue can be likened to a deep pile carpet that will harbor bacteria if not cleaned. The most common bacterium on the tongue is the Porphyromonas gingivalis — which can spread to the gums and trigger gum disease.
It is most likely that bad breath is caused by not cleaning your tongue. This bacteria will produce volatile sulphur compounds (VSCs) responsible for the foul smell.
A whitish coating on the tongue could also be caused by dehydration, smoking, illness and certain types of medication.
Tongue scrapers are used to clean the tongue and are easy to use. These products flood the oral hygiene market in all manner of shapes and sizes promising to give the best results in cleaning the tongue.
All the devices deliver the same results — provided that proper technique is used to clean the tongue. To use the scrapers, position it at the back of the tongue and press it down firmly before dragging it to the front of the tongue. The scraper will remove the coating of food debris and bacteria which will appear as a viscous fluid.
Tongue scraping has been found to be more effective in getting rid of bad breath-causing volatile sulphur compounds compared to tongue brushing.
Read the full story here
http://www.scmp.com/lifestyle/health-beauty/article/2085351/does-tongue-scraping-help-promote-proper-oral-hygiene-we