How to Treat Gum Disease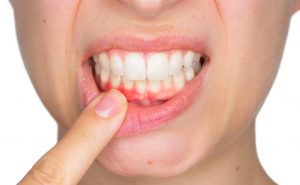 Many, many people suffer from gum disease ranging from mild to severe. Once gum disease starts, it is progressive and requires treatment to prevent it from advancing.
Failure to get treatment may adversely affect your smile and your cardiovascular health. It's best to catch gum disease early to stop its progression. Know the symptoms and promptly get treatment.
Signs and Symptoms of Gum Disease
There are numerous signs of gum disease:
Bleeding gums after brushing or flossing
Red or swollen gums.
Sensitive teeth.
Tender gums or pain when chewing.
Persistent bad breath even after brushing.
See your dentist immediately when you notice any of these signs. The dentist will carry out a diagnosis and provide appropriate treatment.
Diagnosis and Treatment
Once you visit the dentist, a diagnosis of gum disease will be made. Your dentist will explain to you about the available treatment options. Deep cleaning is a popular treatment option for gum disease. The procedure is sometimes referred to as "root planning and scaling" to get rid of plaque and infection from below the gum line.
Home care is a critical component in treating gum disease. Home care determines the success of treatment. Lack of regular home care will make gum disease return. Remember to brush your teeth twice and to floss at least once every day.
The ultimate goal is to prevent bacteria from residing and attacking your gums and teeth. Do not forget to visit the dentist for regular checkups to ensure gum disease doesn't recur.
Read the full story here
http://yourdentalhealthresource.com/stopping-the-progression-of-gum-disease/
Free Consultation
To download a voucher for a consultation to discuss any of the issues covered; click below.
Free Consultation