Dental Diseases That are Hereditary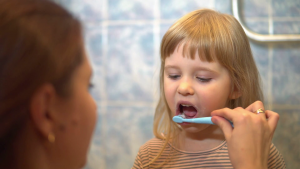 Some dental diseases are hereditary just as other medical conditions. Individuals have a unique genetic makeup that is responsible for everything that constitutes daily health. There are a number of dental diseases that have been found to have a genetic origin. You could have inherited these oral health conditions
Gum Disease
People who have parents with a history of gum disease are at high risk of gum disease as well. Your genetic makeup predisposes you to gum disease even if you practice good care of your teeth. Ensure that you make regular visits to the dentist for checkups to prevent gum disease and where possible catch it early and get it treated. Ignoring gum disease has far- reaching health consequences since the disease is progressive.
Oral Cancer
There is no definitive proof that oral cancer can be passed down from parent to child. However, a family history of oral cancer will most likely predispose an individual to oral cancer.
Let your dentist know if there is a history of oral cancer in your family. Your dentist will be performing oral cancer screening on a regular basis to check for signs of the disease. Oral cancer can be painless and will require the professional eyes of the dentist for identification and early diagnosis. There are other risk factors for oral cancer that you should avoid such as poor or unhealthy diet, alcohol abuse, and tobacco use.
Tooth Decay
Genetics can be responsible for tooth enamel that contains defects. Having weak enamel predisposes people to tooth decay. People born of parents who had weak enamel are at high risk of suffering tooth decay and cavities. Weak enamel can be easily spotted as whiter spots on your teeth. In severe cases of enamel erosion, a yellowish hue on your teeth will be noted due to the visible dentin.
Read the full story here
https://yourdentalhealthresource.com/which-dental-diseases-may-be-hereditary/