Are you looking for a straightforward solution to irregular or discoloured teeth? Introducing dental veneers!
If you want a cost-effective way to close gaps, correct crowding and create a straighter smile, you've come to the right place.

Sometimes, orthodontic work isn't the most effective answer to straightening crooked teeth. And whitening isn't right for everyone, either.
Thankfully, there's a straightforward and affordable solution that not only effectively straightens and whitens your smile, but covers chips and gaps too.
Dental veneers are very clever little things. They're a long-lasting cosmetic fix for imperfect teeth, and they can look more natural than you probably thought possible. In fact, there are plenty of other reasons why you might be considering getting them:
Revive your confidence – Embarrassed to smile or reluctant to laugh in case someone spots a crooked tooth? With natural-looking veneers, you'll feel less self-conscious, improve your mental health and focus more on enjoying your life.
A subtle improvement – With veneers, you can get a very natural finish in the most gentle way possible. Only a small amount of enamel will be removed for fitting, and you can match the colour of the porcelain to your existing teeth to avoid drawing attention to the difference.
Exactly what you want for years to come – If you're after whiter teeth, you simply opt for a whiter shade of porcelain as you create the exact smile you want. Porcelain veneers have great stain resistance too and are really durable, so they'll last for years if you look after them.
How do veneers work?
A veneer is a thin, custom-made layer of porcelain that is simply stuck to the front of a tooth by a seriously strong bond.
Once we're certain that they're the right option for your smile, we'll often mock up a "trial version" of your veneers on a model of your mouth. That way you can see exactly how your smile will look and make sure you're happy before we go ahead.
At that point, we'll prepare your teeth to hold their veneers. But rather than changing the shape of any individual teeth, we'll take off just a thin layer of the enamel from each one.
Then, on go the veneers! We'll attach them and adjust them to make sure they look absolutely perfect before we secure them permanently.
Are veneers a better alternative to composite bonding or crowns?
It totally depends on your specific circumstances. While bonding is a faster and simpler treatment, its effects won't last more than 7 years and you'd need to take far greater care over the way you eat to avoid chipping the bond.
Crowns are a great solution for a wide range of dental problems too, but they require a certain shape of tooth for fitting. This can mean extensive and irreversible reshaping of the teeth ahead of the treatment.
That being said, both these options have many attractive advantages, which is why our free consultations are so important. During our first meeting, we'll discuss the different options and help you decide whether veneers really are your best bet for long-lasting and truly satisfying results.
To book your veneers consultation call us on 01676 529000 or complete the form above.
Book your FREE consultation
Why scores of patients choose veneers from Balsall Common Dental Practice every year
The benefits of veneers are clear and obvious:
They'll hide any unsightly gaps, chips or crooked teeth you're currently embarrassed about
You'll no longer have to compromise on what you eat with a set of fully functioning teeth
They're a low-maintenance, long-term solution that have fantastic, fast results (you care for them like you would normal teeth!)
Unlike bridges and dentures, there's no additional preparation of adjacent teeth, nor is there any need for ongoing specialist care or procedures
Veneers can be used on as many teeth as you like; whether it's just the front two that need attention or the entire dental arch
How much do veneers cost?
Veneers are one of the most cost-effective cosmetic dental treatments you can get. Compared to several other types of treatment, they allow you to restore your smile to its former glory for a fraction of the cost.
They're not what you'd call "cheap"; but you wouldn't want them to be! Prices start from £800 and the results are well worth the relatively small investment, with a perfect smile that'll last for years.
What's more, at Balsall Common Dental Practice, we provide finance options to make veneers even more cost-effective and affordable, to enable as many people as possible to benefit from this treatment.
Your free dental consultation
At Balsall Common Dental Practice, we take great care to make sure we find the very best option for you and your smile.
Veneers might well be your best bet, but we honestly care a lot more about the long-term health of your mouth than making a quick, easy sale. And that's why we offer a completely free consultation to discuss your needs, with absolutely no strings attached.
We'll meet, chat through your situation, take a look at your mouth and make our recommendations based on years of experience in dental care and treatment. If you'd be better off with orthodontics or dental implants, we'll pipe up. If we think you don't need as many veneers as you first thought, we'll make it known.
And if veneers are indeed the right way to go, we'll make sure your mouth's in reasonable health and in the right place to have them fitted.
After the consultation, we'll talk through your options and explain the investment for each one, in clear, easy-to-understand language.
To book your veneers consultation call us on 01676 529000 or complete the form above.
Book your FREE consultation
Who provides the veneers treatment at Balsall Common Dental Practice?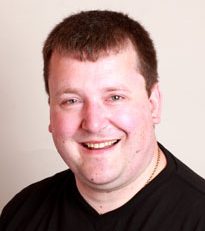 Dr. Ashley Davenport
BDS MFGDP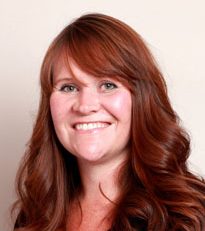 Dr. Catherine Myatt
BDS MFGDP
Our dentists are highly experienced when it comes to veneers, and you'll definitely be in a safe pair of hands here.
Our Principal Dental Surgeon, Ashley Davenport, and our Associate Dentist, Catherine Mayatt, have performed thousands of dental veneer treatments for our patients over the last 25 years.
You can rest assured that when you choose Balsall Common Dental Practice, you're putting your teeth in the hands of a team that really does care, and really does know what they're doing.
To book your veneers consultation call us on 01676 529000 or complete the form above.
Book your FREE consultation
Opening hours
| | |
| --- | --- |
| Monday | 09:00-18:30 |
| Tuesday | 09:00-17:30 |
| Wednesday | 09:00-17:30 |
| Thursday | 09:00-17:30 |
| Friday | 09:00-17:30 |
| Saturday | 09:00-13:00 |
| Sunday | CLOSED |