Top Reasons Dental Implants Are Ideal For Missing Teeth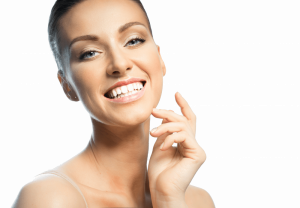 Having missing teeth can severely affect quality of life. Besides making you feel self conscious and low on confidence, missing teeth will affect speech and nutrition and will predispose people to gum disease and eventual tooth loss.
One of the most effective ways to replace missing teeth is through dental implants. There are a number of benefits that you will get with dental implants. Let's have a look at some of the advantages of dental implants that will make you consider them for replacing missing teeth.
Restoration of the Entire Tooth
Dental implants help to restore the entire tooth unlike other tooth replacement options such as dentures and bridges. The bridges and dentures only help to create part of the tooth and may put a patient at risk of bone loss and shifting teeth.
The body will commence absorbing nutrients from the site of a missing tooth in the jaw bone since no support is required. The consequences of bone loss after losing a tooth are shifting teeth and shallow appearance of the face.
Dental implants help to restore the entire tooth right from the root to the crown. Dental implants are composed of a titanium root that is fixed to the jaw bone in the site of the missing tooth. After the titanium post has sufficiently healed, a crown is affixed to it to complete the procedure. Dental implants offer structure and maintain the shape and strength of your teeth.
Replace Any Number of Teeth
The number of missing teeth may vary from a single tooth to an entire set of teeth. Dental implants are a good solution for any number of missing teeth. You can replace any entire set of teeth through the use of dental implants. Dental implants will restore the feel and fit of natural teeth.
Dental Implants Are Strong
Dental implants are anchored to the jaw bone making them extremely strong compared to dentures and bridges supported by adjacent teeth. You will not worry about falling teeth when speaking or chewing food.
Read the full story here
https://articlezip.com/why-dental-implants-are-the-best-solution-for-missing-teeth/